Skip to Content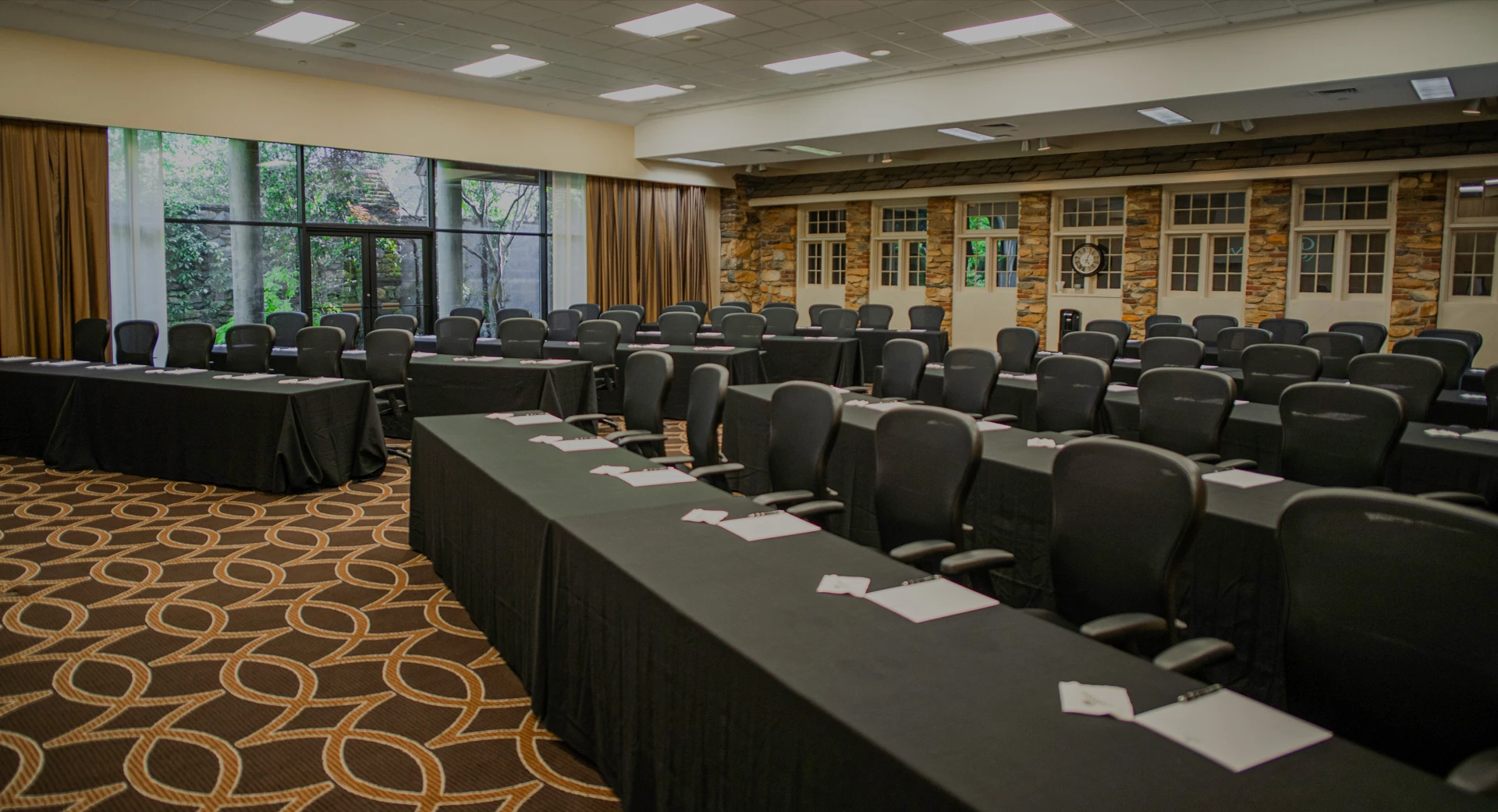 A Historic Setting

for Unforgettable
Meetings
Graylyn Hotel & Conference Center
Accomplish
your goals

at Graylyn

A breathtaking backdrop for meetings and events, Graylyn is an idyllic setting for your most important gatherings. Our sprawling 55-acre estate makes the impossible possible, with butlers to warmly welcome your guests, event spaces that sparkle with rich history and modern amenities, and an experienced event planning team to make it all unfold without a hitch. This is Graylyn.
Event Types
A Gracious Host
Meetings
With 15,000 square feet of flexible meeting space across Graylyn's idyllic property – ranging from the intimate and intentional Board Room to multiple large breakout spaces and conference rooms – meetings here are designed to fit your group's specific needs.
Events
With world-class private dining, dedicated coordinators, and wonderful accommodations, Graylyn has everything you need to create an unforgettable experience for your event.
Team Building
Graylyn offers 25 group-friendly team-building experiences. Called Graylyn Adventures, these flexible, fun-filled activities are designed to motivate and recharge, while enhancing communication and creativity.
Enhancements
The Finishing Touch
At Graylyn, you can customize your event with unique upgrades and enhancements, including a 1920s-themed Casino Night, gift baskets, and off-site recreational excursions.
What We Love Hearing
The best in accommodations, food, and service. The staff provided for every need we had during our conference and retreat, including being present and alert to unspoken needs during our meetings.
-harolddavis2022 on TripAdvisor
What We Love Hearing
Lovely! The Graylyn Estate is a lovely place to relax and host a corporate event. The staff made organizing our corporate retreat a breeze! Thank you! Food was delicious, guest rooms were beautiful and clean, meeting spaces were fantastic and well-equipped and the staff were very knowledgeable in setting AV up correctly. Great team-building selections and run very efficiently! Our corporate retreat was a huge success thanks to the staff at Graylyn!
-debramoreland on TripAdvisor
What We Love Hearing
An outstanding experience. For a board retreat, Graylyn is a superior meeting location. The staff is exceptional, professional, knowledgeable, and extremely pleasant, and the food challenges the very best restaurants. The value delivered far exceeds the cost.
-Sheila A. on TripAdvisor
What We Love Hearing
Attended a 3-day retreat and the service, attention, and hospitality was great from check-in to check-out. Everyone person on staff was both friendly and helpful, and the food was divine! All meals were hot. The porters were friendly and funny and made you feel very comfortable during the shuttle rides from the Manor House to our meeting space.
-wkimber2022 on TripAdvisor